What My Clients Have to Say
It makes me happy to have happy, satisfied, and more productive clients when we finish working together. And their willingness to show me the love is gratifying, but more than that, it helps new clients better understand the value of working with a professional productivity and time management organizer.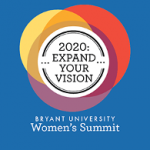 Passionate About Productivity
"Lisa is passionate about productivity. In her lesson on the topic, she gave us simple and effective tips that we could put into practice right away to help de-clutter our desks (like mine!) and our minds. I thoroughly enjoyed her presentation and would recommend her to come speak to your organization or team if increasing productivity is on your to-do list!"
~ Sara L., Bryant University Women's Summit participant
"Lisa's presentations are always popular with our employees. She is a wealth of knowledge on the topics of both organization and balance. Her tips on paper management and home and office organization are relevant to all. As a speaker, she is both professional and personable. We offer her interactive talks as part of our wellness and work/life program because the benefits of having organized spaces at home and at work positively impact mental well-being and productivity."
~ Jennifer McKay, Work/Life Program Specialist, University Human Resources, Brown University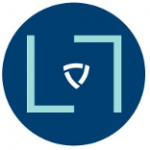 "Working with Lisa was such a delight! She was a guest speaker at the 9th annual South County Hospital Women's Wellness Day, a day of inspiration, fun, and learning for more than 200 women. Lisa presented one of our breakout sessions, drawing in nearly half the women in attendance to her presentation. Her speaking skills are exceptional, she fully engaged the audience, and presented in a manner that allowed each guest to take away useful information. Audience feedback indicated they want her back at next year's event — and so do we!"
~ Jamie DelVecchio Masse, Marketing and Communications, South County Health
Streamlined & Organized Processes
"I cannot say enough positive things about Lisa Griffith and our experience with her. Lisa came to our Pilates studio to help us 'get in shape.' Not only did she help us organize our day-to-day procedures, but she streamlined our office tasks. She put a variety of policies and procedures into place and got our office running smoothly and efficiently. Lisa is BEYOND organized, helpful, and professional. She looked at our office and our needs at both the micro and macro levels. Lisa's help positively affected our daily, weekly, and monthly operations immensely!"
~ Elizabeth O'Rourke, Founder & Co-Owner, studio47 Pilates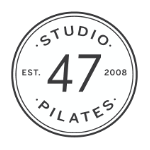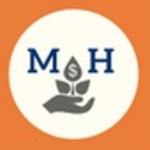 "Lisa is an asset to professionals! She gets things done and knows how to motivate and guide you through the process of getting things in order. I've learned a lot and have applied techniques to continually improve the functionality of my home and office."
~ Michelle Hughes, CPA, Michelle Hughes Accounting & CFO, Solar Sisters, Inc.
Efficient Organization & Management
"When I asked Lisa to help me move my office, I estimated it would take two days, yet we were done in three hours! She turned overwhelming piles of paperwork into tidy and manageable files in what feels like no time. Look no further than Lisa if you need an expert to take a project in hand and make it manageable."
~ Maria DeCarvalho, Organizational Development Consultant, Mindsatwork.com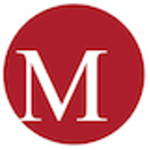 "LOVED this presentation! I took away a lot of useful information and tips that I am already utilizing. I also really appreciated the list of resources.
"Lisa was excellent. She offered concrete and very helpful organization strategies. I highly recommend her for future conferences!"
"Lisa was great, an expert in her field, talkative and high energy. She was interactive with the large group, which I greatly appreciate, too."
~ New England Resident Service Coordinators Conference Participants
Efficient Organization & Management
"Lisa is a true professional and speaker. She not only gives valuable tips and suggestions in her presentations but has the type of personality that really engages her audiences. Lisa is extremely well respected in our chamber of commerce as well as in our women's group. Anyone looking for a speaker who delivers beyond expectations, Lisa is that person."
~ Beth Carter, Executive Director, RI Business Competition, bethcarterenterprises.com