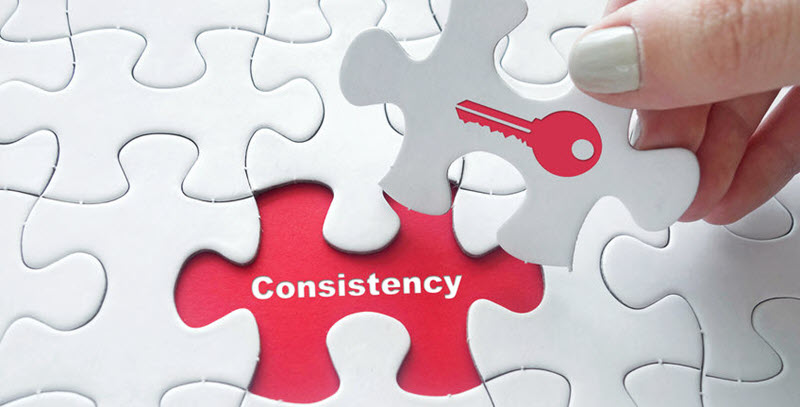 For the past few years at the beginning of each year, I've chosen a "word for the year" to inspire and motivate myself. It has helped me define my goals for the year and reminded me to stay the course throughout the seasons as the activity in my life waxes and wanes. I set out in January of this year to do the same thing, but struggled to find a word that resonated for me and clarified what I wanted to accomplish. So, I did what any intelligent person would do. I procrastinated. For two months. (And no, my word for 2019 is not Procrastination!)

Here we are, into the beginning of March, and I'm finally working through it. As I would advise my clients when it comes to addressing their organizational and time management issues – better late than never!
As I mulled over my goals for the year that's already underway, I realized what I needed in my life was to focus more consistently on the habits I'd like to solidify this year. Among them were to spend time writing at least three times a week, and to exercise, even in just a minimal way, at least five days a week. I've been doing these things sporadically, but not in any consistent fashion.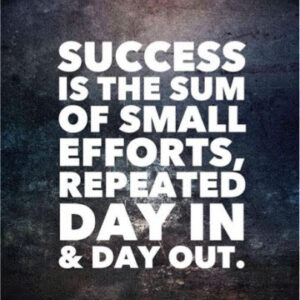 As I pondered, I remembered a poster that I displayed in my room when I was teaching that read, "Success is the sum of small efforts, repeated day in and day out." Lightbulb moment! What I was searching for was…consistency. It wasn't just the "small efforts" part. It was the "day in and day out" part that was the key. It's something I've preached to my clients on a regular basis – making small changes and sticking with them every day when it comes to getting and keeping their space and time organized. They have called me in to work with them because their old way of doing things isn't working, and they need to establish a new way of living and working. In order to accomplish this, they need to look at things differently, and establish new habits. This takes commitment to making small changes and being CONSISTENT about implementing them. Small steps, each day, every day. I realized I needed to practice what I preached when it came to my own habits.<
So, my word for 2019 is Consistency. Scheduling time for writing and exercising, actually putting those times in my calendar, and keeping those appointments with myself on a daily basis. When life gets busy, or I'm just not motivated to follow through with the commitment I've made to myself, my little reminder will be the small card with CONSISTENCY posted above my desk.
As this year progresses, my overarching theme for this newsletter will be consistency as it applies to organizing information – paper and digital, organizing space – business and home offices, and organizing time – calendars and task management. I plan to touch upon issues big and small as they relate to the stuff and the relationships in our lives that may be holding us back. Stay tuned for what I hope will be informative, motivational, and inspiring material, consistently delivered!