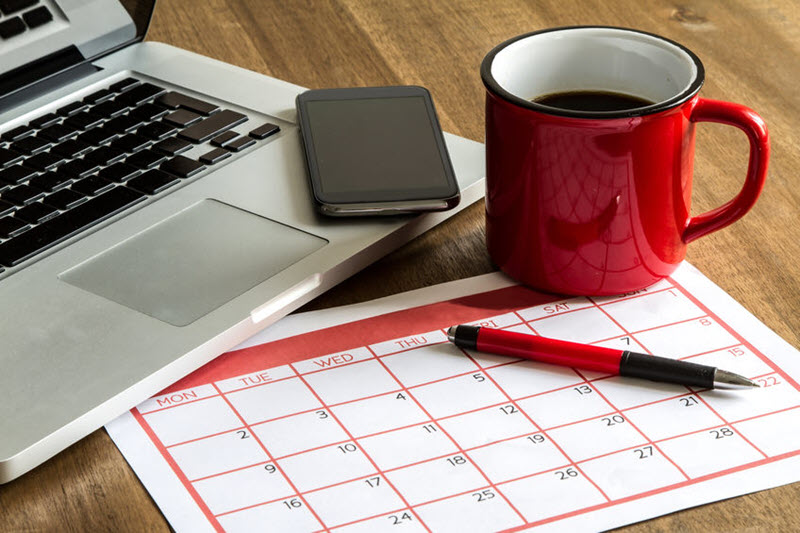 Often, my clients have tried and abandoned many different calendars, agendas and planners over the years. While there are certainly some systems that are more effective than others, what is most important is that you find what works best with your learning style, and that you stick with it, at least for several months! Tweaking may be required over time as you work with your time management tools, and you will refine what you do and how you do it as you become more comfortable, but the key is consistent use. If, after a period of very consistent use, you find that your system really isn't working well for you, then have no hesitation to move on to something else.
I have several clients who felt pressured to move their calendar, project- and task-management systems to electronic formats after years of using paper successfully. While some loved the new technology, others found that their previous methods worked much better for them. I encouraged these folks to return to their older systems without regret, since the goal is increased productivity, and not a contest to find the person who uses the most toys! If your system is not working well for you, try something new. If you're working well and productively with what you've got – well, if it ain't broke, don't fix it!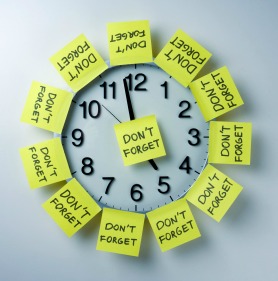 I thought that I would share some of my favorite productivity tools that have worked well over the years for me. Some are new to my life, and some are long-time favorites. I've also included a few tools that have been recommended to me by others, and some that my clients have found work well for them. Something here may pique your curiosity and be worth checking out to make a good system better. No one is keeping score as to what kind of system you use, and there is no pass or fail on your report card! Get it done, as quickly as you need to and with as little hassle possible, and that's all that matters.
I have used my Levenger's Circa notebook and agenda for years to manage my to-do lists, plan out projects and make notes. It's a very flexible paper system with many options for calendars, project management forms, to-do lists and notes. Sheets can be moved in and out of different sections quickly and easily, without tearing. There are a variety of accessories available, and you can change up what you use and where you put it as often as you like. Staples recently came out with a similar line called Arc, which functions very much the same. It's a little less expensive, but there are not as many accessory and paper format options available, at least as of yet.
Looking for a system to keep track of paperwork that needs to be addressed on a specific date or month? Consider a tickler file: a 43-pocket file folder with pockets numbered 1 – 31 for each day of the month, and 12 pockets labeled for each month, Jan. – Dec. The numbered tabs correspond to the days of the CURRENT month. Some examples of items that can be stored in a tickler file are: Concert or sporting event tickets, travel documents for an upcoming trip, greeting cards, bills, invitations or event flyers, forms for a doctor's appointment, or notes for a meeting.
Determine when a piece of paper needs to be retrieved or acted upon and file accordingly. If that time is a day in the current month, file it in the numbered section on the day you will need it. If you will need to find it in a future month, file it in that month's folder. Then, at the beginning of each new month, the numbered tabs become the days in the CURRENT month. Take out the papers for that month and file them under the appropriate date in the numbered section.
My tickler file gives me a place to put paperwork for future dates so I can find it easily and quickly. I don't have to remember where I put something – all I have to do is check the current day or month, and there it is! Tickler files can be found on Amazon, and for a great all-in-one command center and tickler file, try the Alpha-Omega Organizer.
Google Calendar/Contacts/Tasks
Google Calendar, Contacts and Tasks allow me to keep my calendar and contacts synced between my smartphone and my home computer. I can schedule appointments or add contacts on the road and be assured that they will automatically be stored on my laptop at home. Syncing Tasks with my home computer means I can jot down a quick reminder or to-do in my phone, and it shows up on my calendar at home. Google stores my information "in the cloud", which makes it available to me from any online-capable device anywhere, and assures me that, if my phone or computer crashes, all of my information is still available (another perq – it's free!)
Electronic To-Do lists:
If going completely electronic suits you and your lifestyle, consider one of these online to-do management tools. They are flexible and can be personalized to fit your preferences. They are also easily accessible on the move, through your smartphone or tablet. All of these have free versions available, some require a small monthly fee for more features.
Evernote is a terrific app that will capture all of those notes, web pages, reminders, lists, etc., that can clutter up your desk, briefcase or purse with hundreds of those little pieces of paper and post-its that drive you crazy. You can type in notes, snap pictures, and capture web screen shots anywhere, anytime, from your smartphone or computer, and it automatically syncs to both. Free at its basic level, with a monthly charge for a more robust version, it's the ultimate organizing and productivity tool for those who want an electronic alternative to jotting down everything on paper (or worse, trying to keep it all in your head!)
Whatever you use, it's important to realize that there is no magic bullet for time management. There is no one planner, agenda, smartphone app, or computer hardware or software that will get you organized and manage your time efficiently all by itself. Unfortunately, you still have to do the work of actually using whatever tools you choose on a regular basis, consistently and persistently. As I've said to many clients, I can give you an effective system, but I can't give you a MAGIC system! Nothing works unless you put in the effort to maintain it, whether it's your calendar, your to-do list, your desktop, or your closet. A little bit of time managing your schedule and to-do list every day will save you heaps of time and make you more productive in the long run.