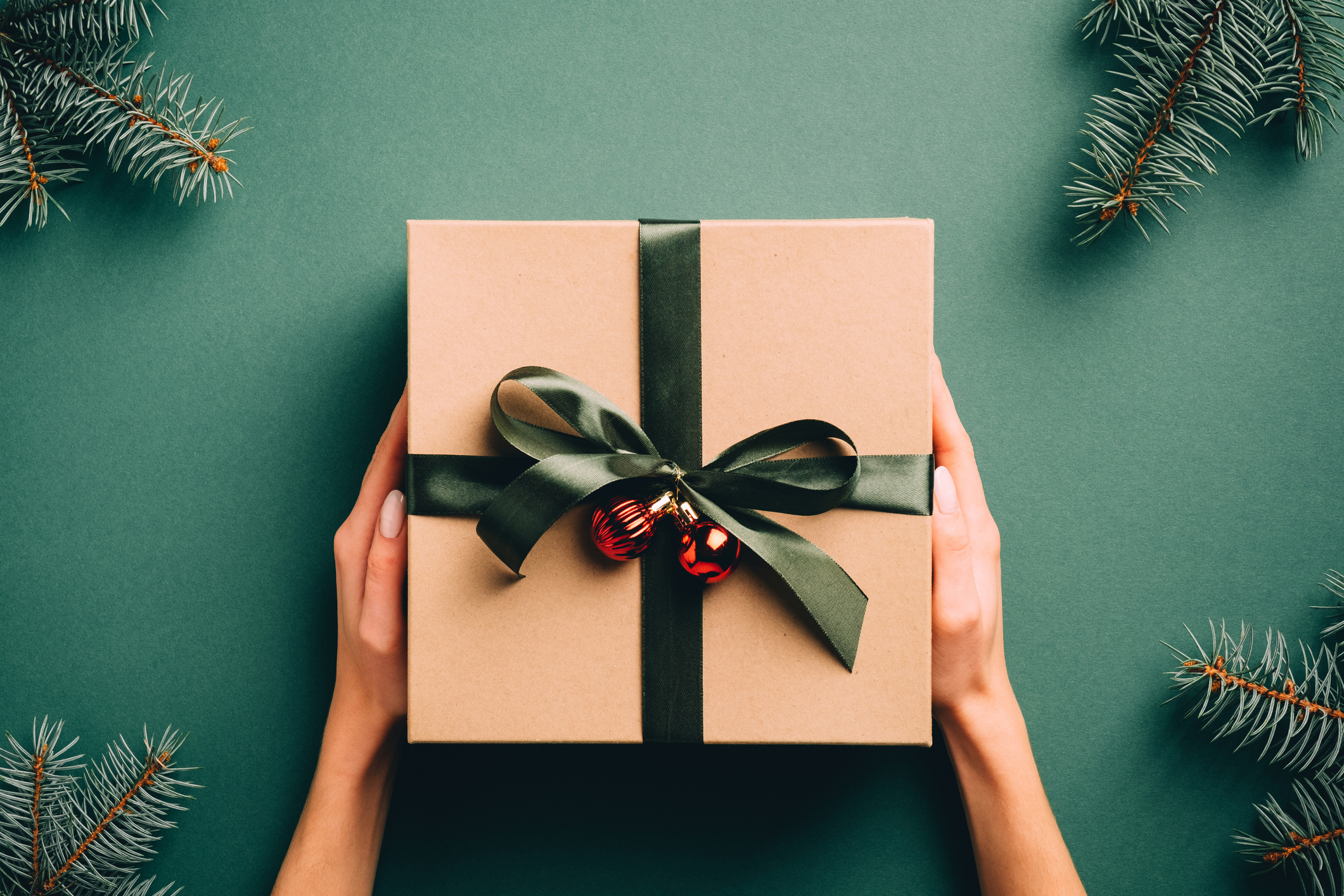 Many of us spent the last year and a half decluttering our homes, paring down the amount of stuff in our spaces, and experiencing the joy and pleasure of living in an uncluttered environment. Less stuff to manage means more time for…anything better! As you shop for your holiday gifts for friends and family this year, don't look back! The last thing anyone needs after what we've all been through is MORE STUFF. In particular, what about those among us who deal with disorganization in our spaces and our time? It can be tough to figure out how to show our love and appreciation for those folks without adding to the clutter in their spaces. Think about what makes any gift really special. It's not about the stuff. It's that someone took the time and effort to think about you and what makes you feel special.
So, how about giving the gift of an experience, or your time, or education and enlightenment? Something that can be used up and enjoyed and not leave the "footprint" of clutter in someone's home. As a former teacher, I can tell you that as much as I appreciated the thoughtfulness of my students and their parents, my home could only hold so many mugs, candles and scented soaps! The most meaningful gifts were things that my students made, especially a handwritten card of appreciation (I know, all teachers say that, but it's really true! I've saved some for years.) One of the most memorable gifts I received in over twenty years of teaching was a donation in my name to Heifer International – an organization that uses your donations to buy live animals and provides other kinds of support for families that can provide years of food and a sustainable living, like eggs from a gift of live chickens. There are so many worthy organizations that need help, and a donation to your recipient's favorite cause or charity in their name takes up no space in their home, doesn't add to their burden of clutter, and makes them feel as if you really KNOW them! And you get the great feeling that comes along with knowing that you made the life of someone in need better.
What else can you give that won't end up in a landfill, or in a pile of clutter in your loved one's home? How about the gift of an experience, such as:
A membership to your local YMCA, health club, museum or zoo (great for someone with young children)
A movie ticket package – tickets & refreshments
Voucher for babysitting
"Date Night Special": movie ticket package and babysitting voucher – great for a couple who have just had a baby!
Gift certificate for spa services – manicure, pedicure, massage, facial.
Gift certificates for personal services such as a professional organizer, computer training, personal trainer, life coach (think New Year's resolutions!)
Tickets for any kind of performance or sporting event – a play, show, concert, or game.
Lessons for a skill your gift recipient would love to learn or improve upon – musical instrument, cooking, a sport like golf or tennis, computer skills.
This year, think outside the box – literally. (Think of the time, effort, and money you'll save on wrapping!) Give the gift of time, education, service, or just plain FUN! Contribute to someone's life with the joy of a lived experience, instead of contributing to the piles in their home.